TERMS AND CONDITIONS
Click to

for our newsletter
Quick Links
Book-it Yourself (some links open in new window)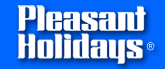 The only stop you need for all your vacation plans

Big agency capability with small agency personal service

The Vacation Stop is your one-stop source for all your vacation needs. Let our Destination and Supplier Specialists help you plan that perfect vacation. We will take into account your preferred trip type, destination, family size, interests, and of course your budget. Our agents are specialists for many of the cruise lines, all-inclusive resorts and are even graduates of the College of Disney Knowledge.

Please follow the links on left, use the search box, or select a destination by clicking on the map below. If you prefer, call us toll free at 1-888-228-9113.